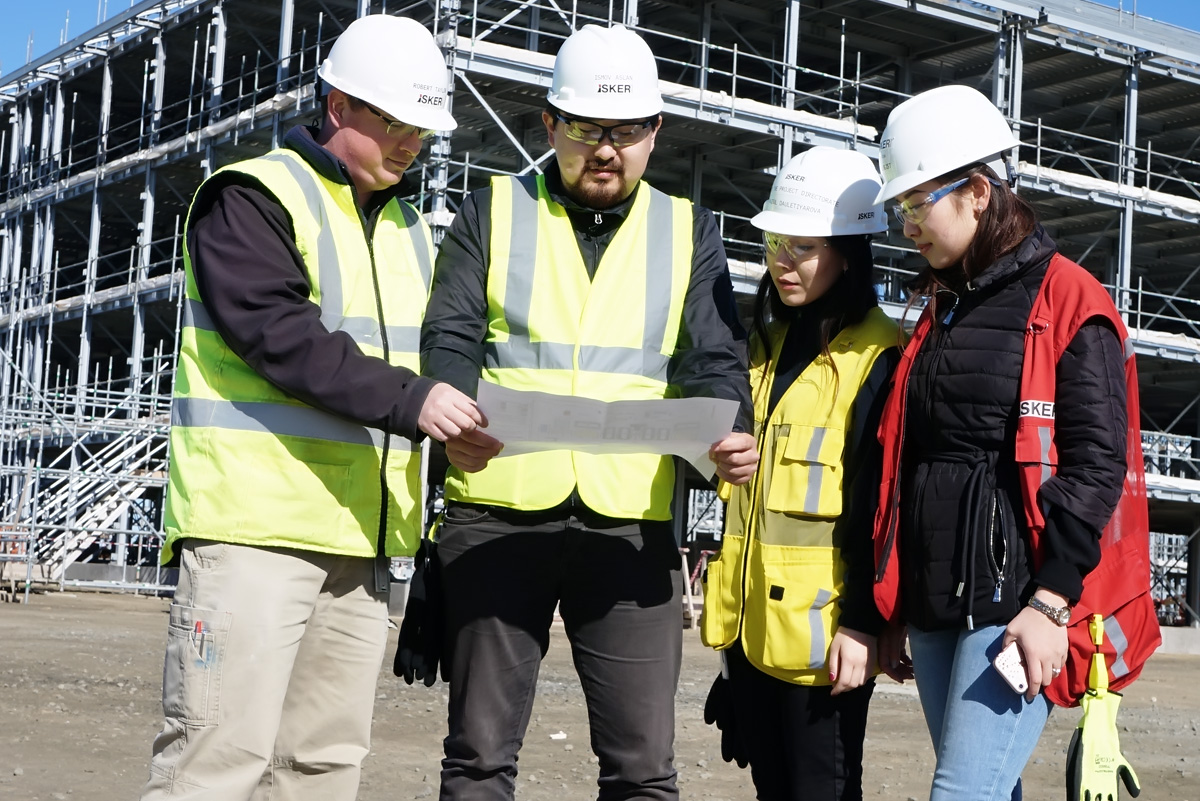 Caspian region construction market is booming while a very positive trend points at even stronger market growth. ISKER is witnessing a major boost in various activities like infrastructure projects, buildings, factories, offshore operations, railway stations, hotels and restaurants. We have a wide experience in civil, commercial, industrial and residential construction in Atyrau, Teniz, Karabatan and other locations. We provide a wide spectrum of civil works, including mechanical erection and installation as well as oil and gas construction. Our focus is to develop a strong project team ethic with the contractor, client and any independently engaged co-consultants to plan ahead, identify potential problems and develop effective solutions that minimize disruption to progress and avoid unnecessary cost implications, with our ultimate aim to deliver the project on time, within budget and to the highest quality. This means we will invoke a series of managed processes to provide all designers, contractors and suppliers with a working environment that encourages the provision of integrated solutions and provides random checks to ensure this is being achieved.
In order to achieve our aim, we make every effort to monitor and encourage the contractor to achieve an appropriate rate of progress and quality of Works. In all respects we will verify the contractor has sufficient systems and processes in place to effectively control the construction of the works and the quality. By adopting a cooperative team approach, we aim to improve the efficiency of delivery and the quality of the project. We also co-ordinate with the statutory authorities making sure their standards are met, liaising with them throughout the build.
Our international experience combined with deeply rooted knowledge of the local market is reflected in the approach that ISKER applies to each project; the key aspect which leads to the final standard of any development is the quality of the staff utilized. This expertise provides the capability to supervise the construction of a varied range of buildings, including high rise.
Our scope covers:
— industrial;
— residential;
— offices and commercial;
— hotels;
— infrastructure;
— mass public transport systems;
— schools and educational facilities.